Summer Sensual Days are brought to You by a professional company SALSA ADRIA PRODUCTIONS d.o.o. in cooperation with Los Mamberos dance studio whose members have been dancing, teaching and living Cuban and Latin dances for many years.
This cooperation brings the best from both worlds: professional approach and knowledge of dance.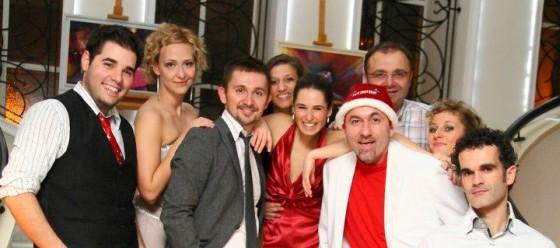 Los Mamberos dance company from Zagreb was founded in January of 2005. Its quality work and contagious enthusiasm have made it a symbol for top class dancing and superb organisation of dance related events. The core of the club is made of successful individuals, proven in other areas of expertise, who decided to elevate their hobby to another level, and in doing so, improve the quality and diversity of dance scene in Croatia and beyond.
Find more info about us and Los Mamberos dance course on our official web pages.
PART OF WHAT WE DO
A picture is worth more than a thousand words, so they say. Check our video and let us show you a part of what we have been doing for the past several years. Enjoy.
CROATIAN SUMMER SALSA FESTIVAL
Unique Sea, Sun & Salsa Adventure in the world (www.crosalsafestival.com)!
SALSA ADRIA PRODUCTIONS d.o.o.
6. Podbrezje 17 | HR-10020 Zagreb | Croatia
T +385 1 8894166 | F +385 1 8894166 | M +385 98 913 4354
W mamberos.com | crosalsafestival.com | www.summersensual.com
E info(spamfilter)@salsa-adria.hr
OIB 30702738720 | MB 03839583
DANCE STUDIO "LOS MAMBEROS"
Zlatarova zlata 43 | HR-10000 Zagreb | Croatia
T +385 1 8894166 | F +385 1 8894166 | M +385 99 232 6068
W mamberos.com | crosalsafestival.com
E info(spamfilter)@mamberos.com