As the summer is closing fast you might reserve the accommodation and your festival pass really soon, not only because you WILL SAVE money, but also because it might be really hard to find accommodation once the summer is close. Rovinj is very attractive place and many tourists come to visit it...
There is a plenty of ways to plan your stay in Rovinj. Both, for the first time visitors and for those who have been on our festival for many occasions we are constantly working to give you THE BEST SERVICE WITH THE BEST PARTNERS for your holidays. Check below what we have prepared for you this year and keep checking back for more, as we will be adding more information very soon!
AVAILABLE FROM JANUARY 16th 2013!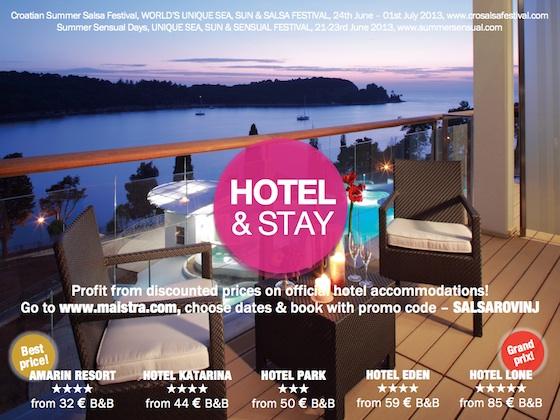 AMARIN RESORT ROOMS & APARTMENTS!
Although not in the center of Rovinj this place has our recommendations for booking. Why? Check this out.
BEST PRICES (starting from 32 Eur per person breakfast included!)
completely rebuilt - brand new 4* apartments (from 2 to 6 person in apartment)
it has its own beach (NEW - we will have BEACH PARTIES THERE)
it has it's own new pools (GUESS WHAT - we will have POOL PARTY THERE TOO ;)
resort restaurant with great prices!
bus line (15 min) to Rovinj!
boat line to Rovinj!
You should book AMARIN if you:
you like that you and your friends are all on the same place!
have a PARTY PASS - you will not need to go to workshops, so, why waste additional money on expensive hotels when you have everything here?
you have your own car / transportation - really no excuse to not book this accommodation
you like chilling out on the beach but still want also some action with beach parties!
Also, if you do not find yourself in above, consider this place. It is being rebuilt and the prices are best you can find.
Book on Maistra web pages with agency code: SALSAROVINJ
HOTEL PARK & EDEN
Great location, great offers - BUT LIMITED! Hurry up if you want to book places in these very well situated hotels where some of the workshops will take place!
Book on Maistra web pages with agency code: SALSAROVINJ
HOTEL LONE
Ready to spoil your senses? Then go for it! This is UNIQUE HOTEL, brand new, built in 2012 - spacious rooms, great service, close to the sea and with SPA of its own of course. Check the hotel at HOTEL LONE WEB PAGES.
Book on Maistra web pages with agency code: SALSAROVINJ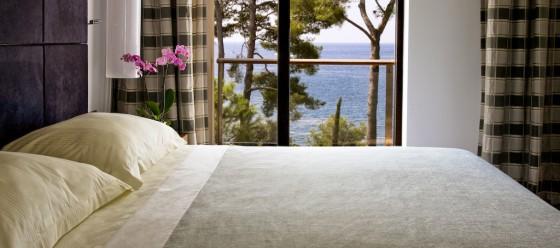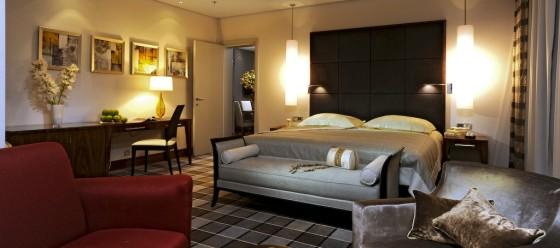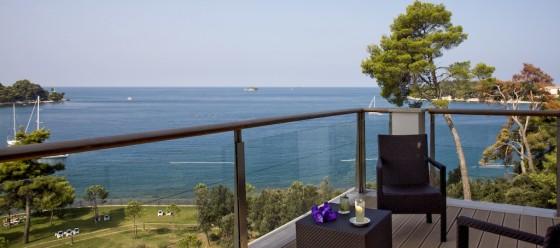 Explore more: Venues